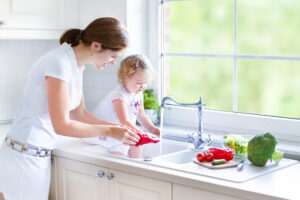 Raising a child can be one of the most rewarding and challenging experiences of a person's life. As a parent, you want to give your child the best possible care and support. Even so, balancing the demands of work, family, and personal responsibilities can be challenging at times.
With these demands, having a nanny comes in handy. A nanny can take care of your child in a safe, loving environment while giving you the time and freedom to focus on other things in your life. Read on to discover the benefits of hiring a nanny.
More Time for Parents
A nanny is especially beneficial for working parents who may have less time to spend with their children. With a nanny, parents can concentrate on their jobs while knowing their child is in a safe and nurturing environment. Also, parents will have more time to focus on work and personal responsibilities, leading to a better balance between work and personal life, which can benefit their mental and physical health.
Child Development
A nanny can care for kids in a steady, consistent way, which is essential for their growth. Nannies can assist children in developing new abilities such as language, socialization, and independence. They can also help kids with their homework, reading, and other activities that help their minds grow.
Nannies can also be trained in child development and provide activities and games that are age- and interest-appropriate. These activities can help kids develop a love of learning and reach their full potential. A nanny can also give children emotional support and help them reach important developmental milestones like potty training, following rules, and making friends.
Flexibility
Parents can choose the hours most convenient for nannies, whether full-time or part-time. This flexibility is especially beneficial for parents with non-traditional work schedules or shifts. This flexibility can also help deal with unexpected schedule changes, such as a last-minute work meeting or an emergency.
Having a nanny can also provide flexibility regarding where the care is provided. A nanny, for example, can provide care in the child's home, which is especially useful for families with multiple children or those who live in rural areas.
Consistency
Children benefit from having the same nanny over time because they can develop trust and a strong bond with the nanny. This trust is especially beneficial for children struggling to adjust to new caregivers. Consistency also ensures that the nanny knows the child's routines, habits, and preferences and can care for them.
Also, having the same nanny can help keep the child's care consistent. This consistency is especially helpful for children whose care has been interrupted by things like the death of a parent or a move to a new place.
Specialized Care
Some nannies may have special skills or training, like working with kids with special needs. The skills are especially beneficial for families with special childcare requirements. A nanny with experience caring for babies can give them the special care and attention they need. They can help parents set up a routine for their baby and give advice about things like feeding, sleeping, and reaching critical developmental milestones.
If you live in Seattle and need a dependable, professional nanny, look no further than Seattle Nanny Network, Inc. We are a well-known and experienced nanny agency that cares about giving families high-quality nanny care. Our nannies are carefully screened and trained to ensure your child's safety and well-being.
We understand the importance of finding the right fit for your family, and we will work with you to find a nanny who meets your specific needs and preferences. Contact us today to take the first step toward a more balanced and fulfilling life. You can count on Seattle Nanny Network, Inc. to find your child the best nanny.