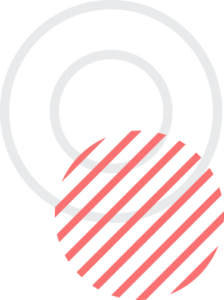 Get access to quality care when your regularly-scheduled child care falls through. Fees for backup care are as follows:
$49/month (first 3 months due at enrollment)
$30/day booking fee
Rate of pay: $20/hour for up to 3 children, $4/hour per additional child
Welcome to the Uber of childcare.
'Backup care' is an all-inclusive term that can be used to refer to on-demand care, an on-call sitter, or any other type of temporary care. Without a backup care service like Seattle Nanny, the process of finding and hiring backup care can be clunky and sometimes includes multiple parties. When you download our brand-new backup care app and become a monthly member, all you have to do to hire one of our teacher-quality caregivers for your night out, sick day, snow day, or just plain busy day is pick up your phone, request care, then select your caregiver. It's that simple!
Do you receive a discount on our backup care membership through your employer?
We work with a wide variety of companies throughout the King, Snohomish and Pierce County areas that have contracted with us to offer customized childcare benefits programs for their employees —some of which include access to the backup care app at a discounted rate. Find out if your employer has your childcare covered or contact us directly to set up your membership as a private client.
"Bringing someone into your home to then leave them with your children is the biggest commitment that I personally can think of."
Before you book care, you must first set up a membership with us. Get in touch now to become a member.
Begin requesting care! Our app works similarly to Uber. Simply request care and one of our caregivers will take your gig as it is posted. We do recommend allowing at least a few hours lead time, but availability varies and bookings can occur within minutes. This smart app will get to know your preferred caregivers and will work efficiently to reach out to them —as well as those who live closest to you.
This is a very human business, and our goal for updating the booking process with new technology is to allow you real-time access to our caregivers, while also giving us time to do what we do best: recruit, screen, train and manage our team. In order to make sure that we are providing top-quality care each and every time, we require consistent feedback. This is how we maintain (and raise) our high standards.
Book care for a future date or use the app again when the need arises. Life happens and we're here to make yours a little easier with a modern booking process and a human office and field staff that remains accessible to you every step of the way.
What are you waiting for? Your caregiver is waiting!