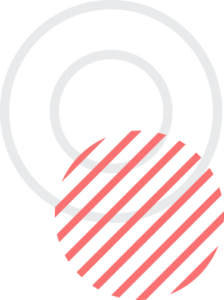 SeatTle nanny network for Care seekers
Find the best child care in Seattle, whatever your unique needs may be.
It's an honor to share with you our approach to childcare staffing, which starts with a corporate recruiting philosophy that we have successfully applied to child care for the past twenty years. We believe that by engaging with our firm, your family or company gains the comparative and cumulative advantage as a consumer in this market. We are also a woman-and mother-owned business rounded out by a team of former caregivers, tutors, teachers, and corporate executives.
"I am a CEO in a very busy industry, so I panicked about finding good care. I talked to a couple of friends, both of whom recommended Seattle Nanny Network, but I was skeptical about the service being worth the price…I can say without a doubt that [it] was worth the fee we paid. You had prescreened, interviewed, and prequalified hundreds of candidates. I am confident that any busy family would find working with Seattle Nanny Network to be a good investment."
Learn more about working with
Find out first-hand how we're different.
Apply now to meet top-quality candidates and solve your childcare dilemma.
lET OUR TEAM SUPPORT YOU.
Here's what you get when you work with Seattle Nanny Network.
Candidates meet a high standard
We invite select candidates to take the following steps: submit resume for review, complete a phone screening, complete our online application, and visit our offices for an in-person meeting.
Candidates are background-checked.
We screen the candidates' background to the greatest
extent allowable by the Fair Labor & Credit Reporting Act.
Find out just how extensive this process is.
Candidates have already completed onboarding and orientation.
Prior to you meeting with our candidates, they complete in-office training. This includes expectations for the behavior and protocols for Professional Caregivers. Workplace safety and development workshops are offered on a continuing basis.
Candidates are ready to meet you, get hired, and start working!
By the time you meet them, our candidates are all ready to accept your offer and play a supporting role to families in need of child care and household help.