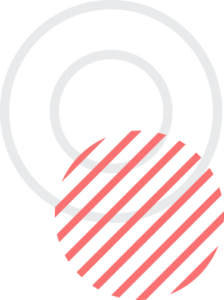 Long term care is defined as one provider for a minimum of 12 months
"More than a third of employers report being unaware of the true costs of bad hires, which can reach as high as five times annual salary costs."
– Bloomberg News, February. 2020
A full-time nanny schedule is typically 35 hours or more. Overtime pay applies to more than 40 hours worked per week. In the current market where demand is greater than supply, schedules of less than 35 hours per week are more challenging to fill. A minimum of 12 months mutual commitment between the nanny and family is common. 
Part-time schedules consist of anything less than 35 hours per week. Part-time (and short-term) schedules are more challenging to fill in the current market. An example of the most challenging part time schedule (to fill) is a daily morning or afternoon shift. An example of a less challenging part-time schedule would be long days, for example 20 hours per week over two days, or 30 hours per week over 3 days. 
Employer Discount Partners
We are proud to be referred by many local employers whose employees seek nanny care. As a thank you, we offer a referral discount to clients who work for these companies. Please ask us if your employer is part of the network. 
"You see them grow, you see them be successful, and you know that you put that seal on their lives. There's no more important job than that."
Our Step-by-Step Process:
Schedule a Needs Analysis
The first step toward hiring a Seattle Nanny Network nanny is to schedule your Needs Analysis consultation, there is a non-refundable $425 fee for this consultation and we ask that you schedule 45-60 minutes for the in-depth call. We use this time to define your families unique blueprint.
Candidates are essentially ready to hire, as they have to make it through a rigorous screening process before getting to meet our clients. Many have already worked with our client families. We hand select each one for your family based on the results of our consultation. From there, it comes down to the best fit for your family.
Depending on interest from our internal network, our clients typically see their first candidates within 24-48 hours of their consultation. We do all the work and you just show up! For more on the family-to-nanny interview, watch this video.
Our transparent process allows you to review reference reports, and follow up directly with former employers prior to making an offer. All applicants provide a written explanation for any acceptable blemish on their background report (i.e. driving infraction). Only candidates with clear background reports (zero criminal activity) and reasonable driver motor vehicle infractions make it to representation. All other candidates are eliminated during the process of full cycle screening.
In the current market, you may have to make more than one offer before landing on mutual acceptance with a desired candidate. We help to draft, present, and negotiate acceptance. We assist with setting up discounted payroll services and drafting an employment agreement. 
Upon mutual acceptance the fee for placement is due and your new employee is removed from the market. At Seattle Nanny Network, we offer one-time placement fees on a sliding scale of 15-18%. Ask about our partner discounts. The next step is to select the package that works best for you.
We formally allow the first 30 days from start of employment to iron out the details of the Employment Agreement. Once your employee has completed their first 60 days an employee evaluation is due, We are here to intervene and work with you to course correct any concerns at this time. 
Informally, we are available at any time for ongoing guidance. We recently heard from a client who hired a Seattle Nanny Network nanny 10 years ago; they called asking for advice on a longevity bonus! The point being, we are always here for you. 
TEacher quality nannies. high road families.