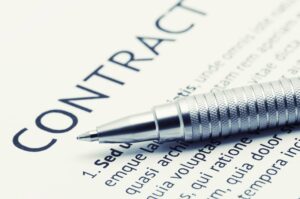 Hiring a nanny can be a great way for your children to be cared for in their own home, while you are at work or otherwise occupied. However, it is essential to consider the legal implications of this arrangement because if you hire a nanny, in the eyes of the law, you are an employer.
Usually, the agreement you make with your nanny is important and can affect how you work together. So it's important to consider what it means legally to hire a nanny and take the necessary steps to protect yourself and your family.
Below are the legal tips you should consider when hiring a nanny.
Conduct a Thorough Background Check
To ensure your kids and home are safe, you should do a thorough investigation of a nanny before hiring them. This can include checking their work and education histories, talking to their references, and conducting background checks. Background checks include social media footprints and aliases, as well as criminal, and driver motor vehicle history background checks.
Understand the Rights and Responsibilities of the Nanny
Its easy to forget you are an employer when in many cases, a nanny can feel like a member of the family. As an employer, you have certain rights and obligations toward your nanny. For example, you have the right to set reasonable expectations for the nanny's performance, but you also have the responsibility to provide a safe and healthy work environment.
On the other hand, a nanny has certain rights, like the right to be treated respectfully and get fair compensation for their work. Understanding these rights can help you avoid legal trouble. Many states have recently passed laws that protect the rights of nannies (domestic workers) and a national bill of enhanced rights and protections is currently being considered.
Have a Written Employment Agreement
It is crucial to have a written employment agreement when hiring a nanny. This contract should state the nanny's duties, how many hours they will work, how much they will be paid, and what other benefits they will get.
The agreement will keep you and the nanny safe by clarifying what each of you is expected to do and your responsibilities. Therefore, you will avoid misunderstandings and potential legal issues down the line.
Follow Labor and Employment Laws
As an employer, you must follow all labor and employment laws, such as the minimum wage, overtime pay, and other employee rights and protections.
Also, different states have other laws that could affect how you work with your nanny. For example, some states have rules about how much a nanny must be paid as a minimum wage, and others require employers to give their workers certain benefits. Make sure you are familiar with any laws that apply to your situation.
Consider Taxes and Insurance
As an employer, you may be responsible for withholding and paying certain taxes on your nanny's behalf and providing workers' compensation insurance.
For example, if the nanny is your employee, you will be responsible for withholding and paying employment taxes, including Social Security and Medicare taxes. However, you are not allowed to provide your nanny with a Form 1099 at the end of the year since they are not considered independent contractors. This is a common misconception that families will classify the nanny as an independent contractor. Be careful to avoid this mistake!
Depending on the legal requirements of your state, the nanny may need to meet certain qualifications to work with children. Additionally, it is a good idea to require the nanny has workers compensation insurance to protect both of you in case of an accident or injury.
Protect Your Family's Privacy
It is essential to respect the nanny's privacy and protect your family's privacy. This can mean keeping personal or sensitive information private and having clear rules about using social media and other online platforms. It is also a good idea to have a clear policy about the nanny's use of electronic devices, such as phones or laptops, while on the job.
Consider Hiring Seattle Nanny Network Inc. or their partner National Nanny
If you are unsure about legal issues when hiring a nanny, seek professional advice. National Nanny and the Seattle Nanny Network Inc. will help you understand your rights and responsibilities as an employer and can also help you create a customized written agreement that protects your interests. Contact us today for help getting a reliable nanny.