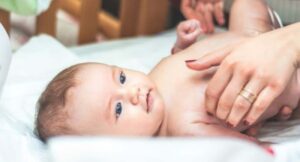 A nanny provides your children with the specialized care they need during your absence. By hiring a trustworthy professional nanny, you will have peace of mind and the capacity to devote your full attention to work and other commitments. However, hiring a nanny is not always a straightforward process and requires the use of your personal resources, be it time, energy, or money.
Taking the First Step
The first step is always the hardest, and the process can seem overwhelming. Therefore, before all else, it's essential to decide the specific services your child needs and set a budget accordingly. You'll need to prepare a list of responsibilities, tasks, and schedules to help match you with a suitable nanny. 
It is crucial that you honestly assess your needs and home dynamics, as a realistic knowledge of what you require will ensure you find someone who meets those requirements. 
Nanny Experience 
Experience should be a priority in your search for a reliable nanny. When assessing professional childcare experience, look for a variety of age groups on their resume, long-term positions (more than one year), and diverse work settings (homes, childcare facilities, schools, etc.). 
As with any profession, years of successful nanny experience equates to a higher pay scale. Therefore, you can expect to pay significantly higher wages for a seasoned nanny than someone with less practical experience. Positive references are another critical piece of the puzzle. Personal conversations with former employers can verify the authenticity of the reference and allow you to ask specific questions about the candidate's performance.
Nanny Arrangements
Depending on your childcare demands, you may choose to hire a full-time or part-time nanny. Part-time nannies typically require a higher hourly rate than your full-time options, due to fewer hours. You may also want to explore sharing a nanny with another family. This can make experienced nannies more affordable for each family and provide sibling-like socialization at home. No matter what you decide on, it is important that all elements of the position are discussed and written into an agreement, to be signed by all parties. 
Taxes
Legally speaking, nannies are considered employees rather than independent contractors. As such, you'll need to pay and withhold appropriate taxes. Taxes can be complicated, so there are domestic employment payroll companies like Homepay, who create tools like this nanny tax calculator and can guide you through the process. They can also explain recent tax breaks that can offset these costs and provide long-term support. 
Certifications 
Certifications verify that your nanny has specialized skills to offer to their families/charges and demonstrate an applicant's commitment to the field. Make sure to collect proof that the certifications are up to date, be it photo or digital copies. Some essential nanny certificates include CPR/first aid, Safe Sleep, and car seat installation training. 
If your child has special needs, a nanny qualified in special needs care will have the patience and skillsets to attend to your child effectively. Specialized certifications also apply to caring for newborn children. 
Qualified nannies usually charge higher rates for their services based on specific certifications and the demands of each job. While certified professionals may cost more, their specializations can bring significant improvement to your family's experience. We also recommend considering an annual education stipend (typically between $150-$300) to help your childcare provider continue their work-related training. 
Nanny Services Made Easy 
However, hiring a nanny isn't as simple as calculating hourly wages and setting up a schedule. The search for a reliable nanny brings multiple challenges (authenticating credentials, conducting interviews, background checks, no shows, etc.), which also comes at a cost for your time.
At Seattle Nanny, we customize the nanny hiring process by matching you with the most suitable professionals based on your family's specific needs. Representation by our agency is competitive, and most applicants don't make the cut. For those who do, we apply our 25 years in business to select, screen, and vet each one. A successful hire hinges on our ability to pass along to you the most qualified childcare professionals in our database.
Call Seattle Nanny today to meet the best childcare professional for your child, without fuss or guesswork. Provide us with your details, and we'll pair you with the best fit without delay.