Thank you for your interest in joining our team!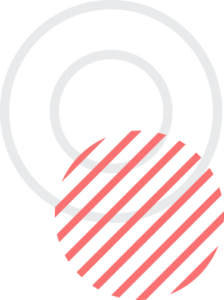 Learn more about who we are and why you want to work with us
Join a live online event!
Events are held every week at the same time! Give us 8 minutes of your time, and we will provide a brief Q&A after the presentation. See you there!
Monday 12:00 noon PST
Wednesday 5:00 pm PST
Friday 8:30 am PST
Seattle Nanny Network, Inc. leads the local in-home childcare placement industry by sourcing high-quality care for private families and global companies that contract with the online marketplace.
At their inception, having identified and drawn attention to the direct correlation between women's ability to rise professionally, and their lack of access to child care–Seattle Nanny is now at the forefront of solving for childcare problems. The current health crisis has elevated childcare to an acute economic issue. One that impacts not just women, but parents and the companies who employ them.
Seattle Nanny was founded by Emily Dills in 1997 to elevate the work of in-home childcare providers by establishing baseline standards and recruiting from the education field. Seattle Nanny's leadership and commitment to establishing a framework for the informal care industry has led to their involvement in policy work at the federal, state, and local levels.
Dills has long applied an equity and diversity lens to her work, focusing on access to high-quality and affordable care by tapping into the share economy and promoting the financial and social benefits of shared care in private homes.
WEEKDAYS is a technology company on a mission to provide opportunities to childcare professionals who wish to become entrepreneurs by helping former teachers, nannies, childcare providers, and parents create a network of curriculum-based micro-schools nationwide.
WEEKDAYS was founded in 2018 by tech veteran Shauna Causey, while she was a partner at Madrona Venture Labs and pregnant with her second child.  Frustrated with the lack of childcare options in her neighborhood, she started working on the early stages of WEEKDAYS.
WEEKDAYS partners with caregivers and remains at their side for the duration of their business venture. The small business development team offers scheduling and tuition payment technology, legal support, marketing and website customization, employee tracking and payroll, liability insurance, and other business support.
What are you waiting for? Working with us is easy!
Get in touch to learn more.